It is time for the most magical time of the year! Christmas is the season to be with your loved ones and Celebrate the festive together. The anticipation of coming home to that warm smell of freshly baked, delicious fresh cream cake or plum cakes fills one with joy.
It is the time to set up your Christmas tree, put up some lights, and enjoy the delicacies. Monginis is here to make this Christmas even more special for you and your Family or Friends with our extensive collection of Cakes, Pastries, Cookies, and many more. 'Tis the season to be jolly!
Ho Ho Ho! Santa is Coming….
Christmas is the perfect time for fun and frolic. But what makes this time even more special is the memories of family get-togethers and feasting, joining the choir, and singing Christmas jingles like Jingle bell Jingle bell Jingle all the way… Santa visits the kids and showers them with gifts and sweet treats. People celebrate Secret Santa at their offices or parties and do many more fun activities. There are just so many reasons to be merry!
At Monginis, we have a lot to offer during this season. We make sure that everyone gets a chance to enjoy it! We have many unique and delicious cakes, cookies, and other treats available for order online that will be available at your doorstep and in our stores. Whether you want to buy it or send it to your loved ones, we are here to make your celebration Magical!
Delicious Christmas Plum Cakes: The Perfect Treat!
You don't need to go all out for Christmas — you can still get in the spirit with the Monginis Special edition of plum cakes loaded with the richness of almonds, raisins, and cashews. The perfect offering for your loved ones, its sweetness is sure to kickstart the celebration of this festive season. The delicious and luscious cake will surely get you into the Christmas mood!
Rich plum cake, Blue Berry plum cake, Cherry plum Cake and so much more. We have many scrumptious varieties of plum cakes to satisfy your taste buds. This festive season, Treat your loved ones to these delightful plum cakes by Monginis that will surely make them feel special at this most wonderful time of the year.
Monginis Special Christmas Cakes: Make Your Holiday A Delicious One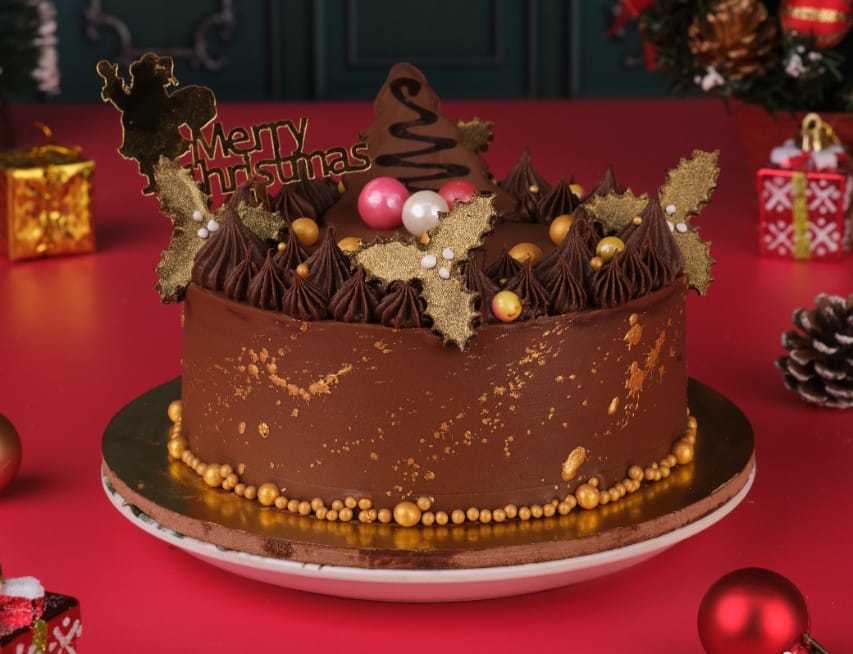 A sweet treat with plenty of flavors and textures. The Monginis Special Christmas Cakes are a treat for everyone! They are the perfect destination to find your favorite Christmas cakes.
The drool-worthy Chocolate sponge cake layered with mousse and coated with swiss ganache is decorated with chocolate holly leaves and Christmas trees and is surely going to satisfy your taste bud. From chocolate cakes to strawberry cakes and vanilla cakes, our cakes taste super delicious and we welcome you to enjoy every bite of it and taste heaven!
Spread Happiness around you!
We have all been busy receiving gifts and celebrating Christmas with our loved ones and friends. However, the time has come to wrap up these special days in a happy and wonderful way. Now, when days are getting colder and nights are coming early, it's time to bring out the warmth that lies tucked deep inside you.
This Christmas, let's spread warmth into the lives of people who we care about by gifting some delightful things from Monginis by Ordering Christmas cakes online or visiting your nearest Monginis Cake Shop.