Navratri has begun and we know how excited you are to celebrate this festival with your friends and family. We have delicious Eggless Navratri special Cakes for you that you can order online or visit your nearest Monginis Cake Shop which will make your celebration magical with the add-on of the sweetness of delicious cakes. 
Navratri is a major festival held in honor of the divine feminine in India. It symbolizes the triumph of good over evil. Navratri takes place around harvest time and, as the name implies, this festival is celebrated for nine days that ends with the Dussehra. We are here to make your Navratri a sweet celebration.
So keep reading…
Navratri Special Cake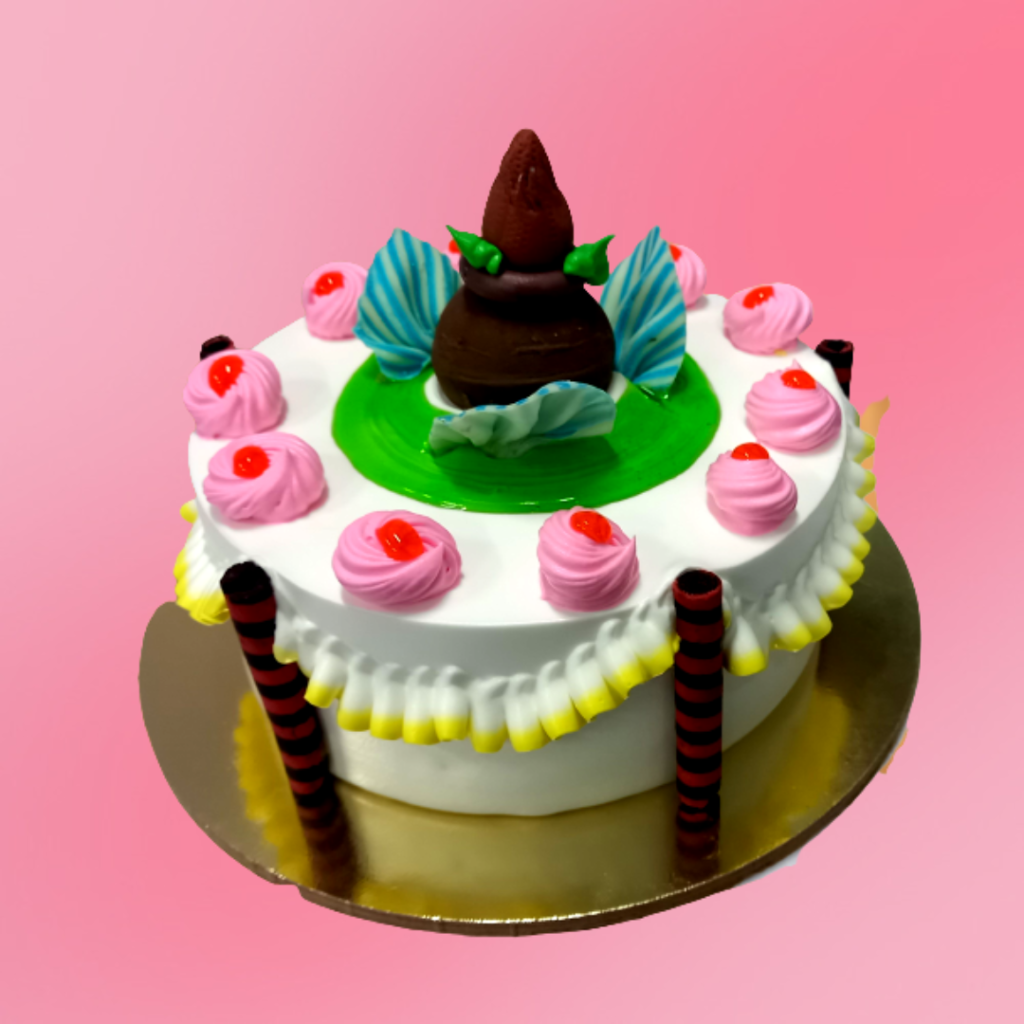 Here is an eggless Navratri Special Cake. A vanilla sponge layered with raspberry crush and covered with cream themed with chocolate Kalash and coconut on the top, gel decoration, and cream toran at the side. Isn't it so tempting?
Rasmalai Cake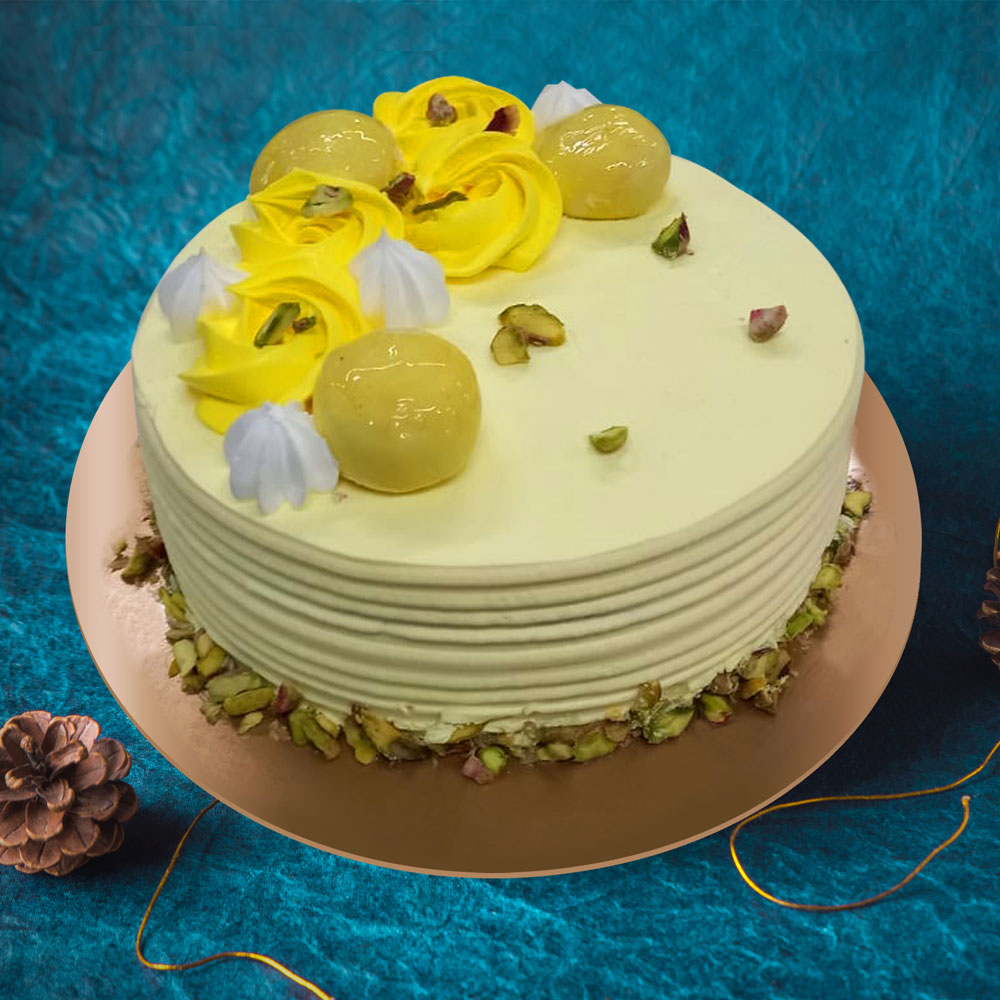 Rasmalai is not just a sweet but an emotion! And eating it in cake is a whole different pleasure. You will fall in love with the spoonfuls of goodness! When you eat this delicious Designer Rasmalai Cake, baked with love at Monginis.
Happy Navratri Cake
Who doesn't love chocolates? And the cake is another best form of consuming chocolate most divinely. The Chocolate sponge Cake has everything that you could ask for. Layered with Truffle mousse and coated with Dutch ganache chocolate Kalash on top with a Happy Navratri tag and chocolate garnishing to offer choco delight in every bite!
Pineapple Cake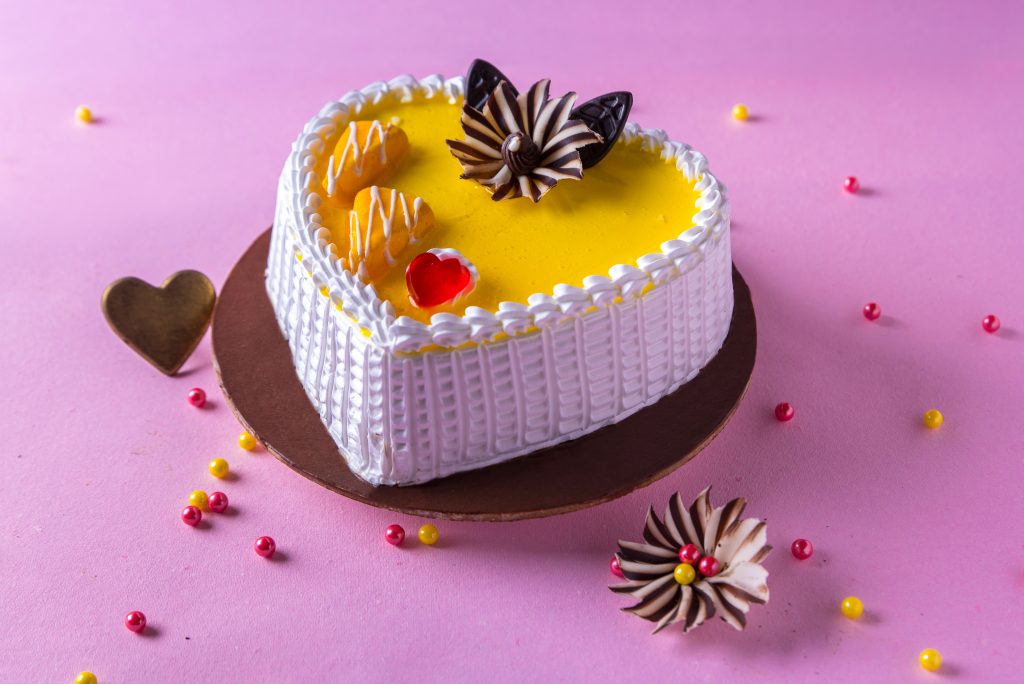 Pineapple Cake is a cake that will stick as an unforgettable memory that you will treasure forever. It is made with the finest ingredients. This is one cake for those who love to indulge deep into the palate but do it with a tasteful taste that speaks of beauty through simplicity. A cake whose taste will linger for the longest time in your mouth!
Wrapup
Celebrations are important and cake is one of the major sweet elements in making the Moment Magical for all those festive seasons. So Let's Celebrate this festival with eggless Navratri Special Cakes and every occasion with sweet delicacies of Monginis – Magic Every time!