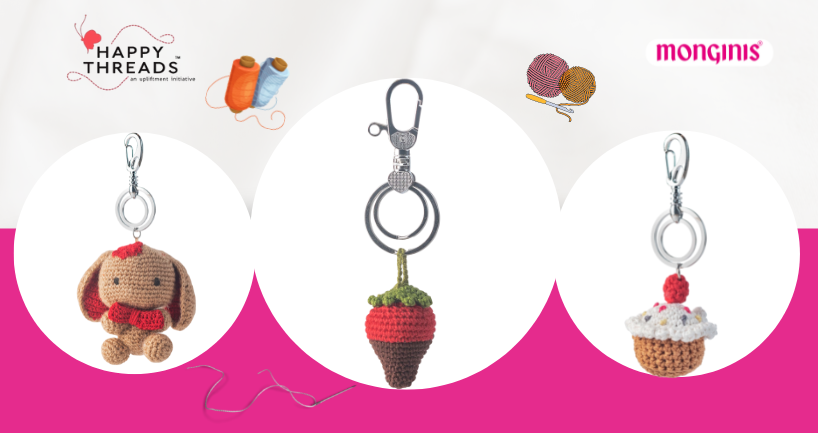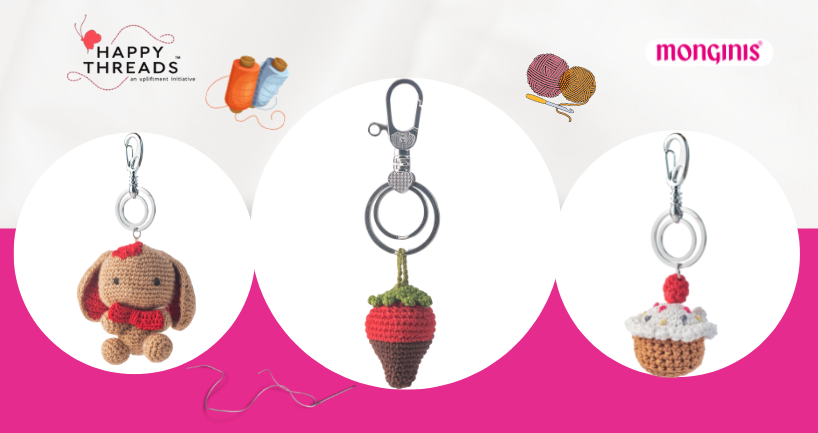 Happy Threads by Supermoms brings the finest cotton yarns in hand-made and unique fashion accessories, brought by highly skilled women in the art of weaving and crochet, to create works of art.
The entire world has seen the regal look, grace, and charm of the most beautiful Indian weavers. Happy Threads takes you around the country to experience their collective talent. They help empower women from the community by knitting ideas into reality because they have a goal in mind – "A wonderful upliftment initiative to bind talent, art, and prosperity with threads of happiness!"
Happy Threads – An Upliftment Initiative
Weaving the magic of Happy Threads started in 2016, it is a platform that empowers the women's community to realize the true potential of their talent, in an organized way. Every woman from the community acquires the craft of embroidery, crochet, and basic stitching, as a part of their upbringing and education.
This talented group of people gives rise to a more organized setup of professional social entrepreneurs who empower women from the Dawoodi Bohras community to be superwomen and supermoms.
Be the Reason Someone Smiles Today
"Happy Threads" is an upliftment project initiated to uplift and improve the lives of skilled, talented and hardworking women. Thousands of women from many villages, towns and cities in India are involved with this project showing their creativity and skill in art which acts as a source of income for their livelihood.
This is a non-profit organization aiming to empower women, revive their art and spread happiness. You can be part of Corporate Social Responsibility by bringing a Happy Thread product to your home now.
Monginis – Spreading Happiness
Bringing smiles to other people's faces is our inspiration. And why shouldn't we? We are here to make your life happier by taking this social cause a step ahead. Monginis and Happy Threads have come together to bring happiness and joy to millions.
We are now making these lovely and cute products available to your nearest Monginis outlets. They are perfect presents for loved ones or even just an extra something to take home for your special one along with our delicious cake!
Pickup from a wide range of handmade crochet products by Happy Threads at your nearest Monginis Cake Shop.