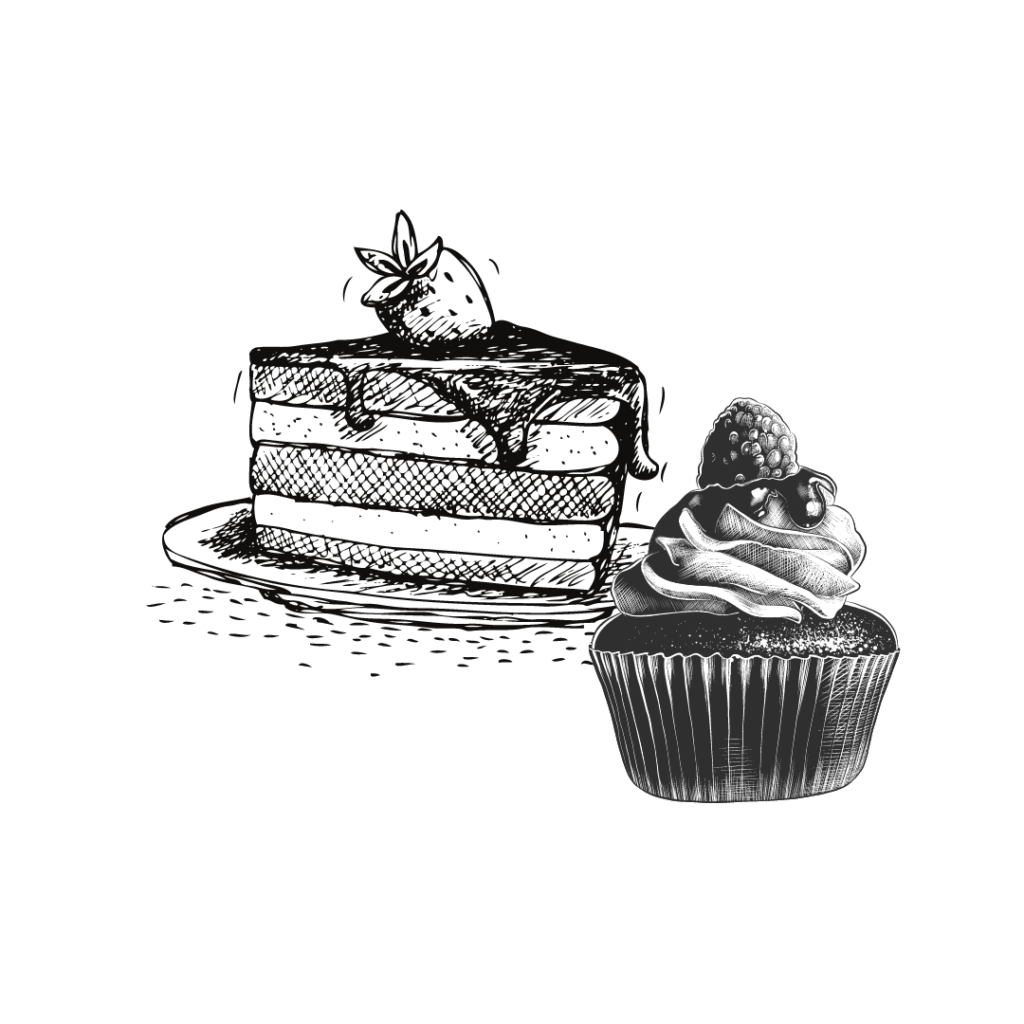 Our journey began with one humble shop in Fort, Mumbai and grew to over one thousand locations throughout India under the inspiring vision of our founder, Hussein Khorakiwala in the early 1956. Since then, our family has combined their years of experience with the vision of a community of collaborative shop owners, suppliers and other partners working together to create a brand name in the market to grow their business to what it is today.
In order to achieve this, the family offers franchises to budding entrepreneurs & distributors partnering with them to ensure success and excellence.
Our Mission, Values, and Vision
Creating exceptional cakes is our way of life, and our customers and partners are the focus of everything that we do. Our unwavering commitment to both our customers, franchise partners & distributors is the key to our success in the future. We are dedicated to creating a dynamic environment, conducting ourselves with the highest integrity for every component in our value chain: our customers, suppliers, team members, and franchise partners. By acting in the best interest of everyone along our value chain, we are able to ensure our company's sweet success.
All our products and services shall be offered with the same love, care, and affection as if, they were meant for the most beloved person.
Being fair to all our customers, stakeholders and business partners, suppliers and employees. For we believe good intentions yield good products & services is to make Monginis living proof that hard-work, integrity, innovation, and continued support can lead to all levels of success.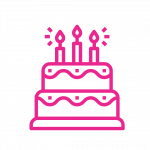 Our mission is to offer gourmet cakes, pastries, cupcakes, cookies, and more that are universally enjoyed by family and friends and make Monginis a part of all life's celebrations and memories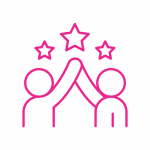 Our Core purpose is to help people express their happiness in a memorable way.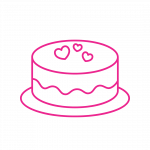 Our Passion Cakes are not just our business, they are our passion. Our Gateaux, Pastires, cupcakes, swiss rolls, and savories are all baked and prepared with the same love, care, and affection that would go into preparing for our own friends and family. To us, the cakes and pastries that go out into the market are not merely our product line, but are our way to bring something we love into our customers homes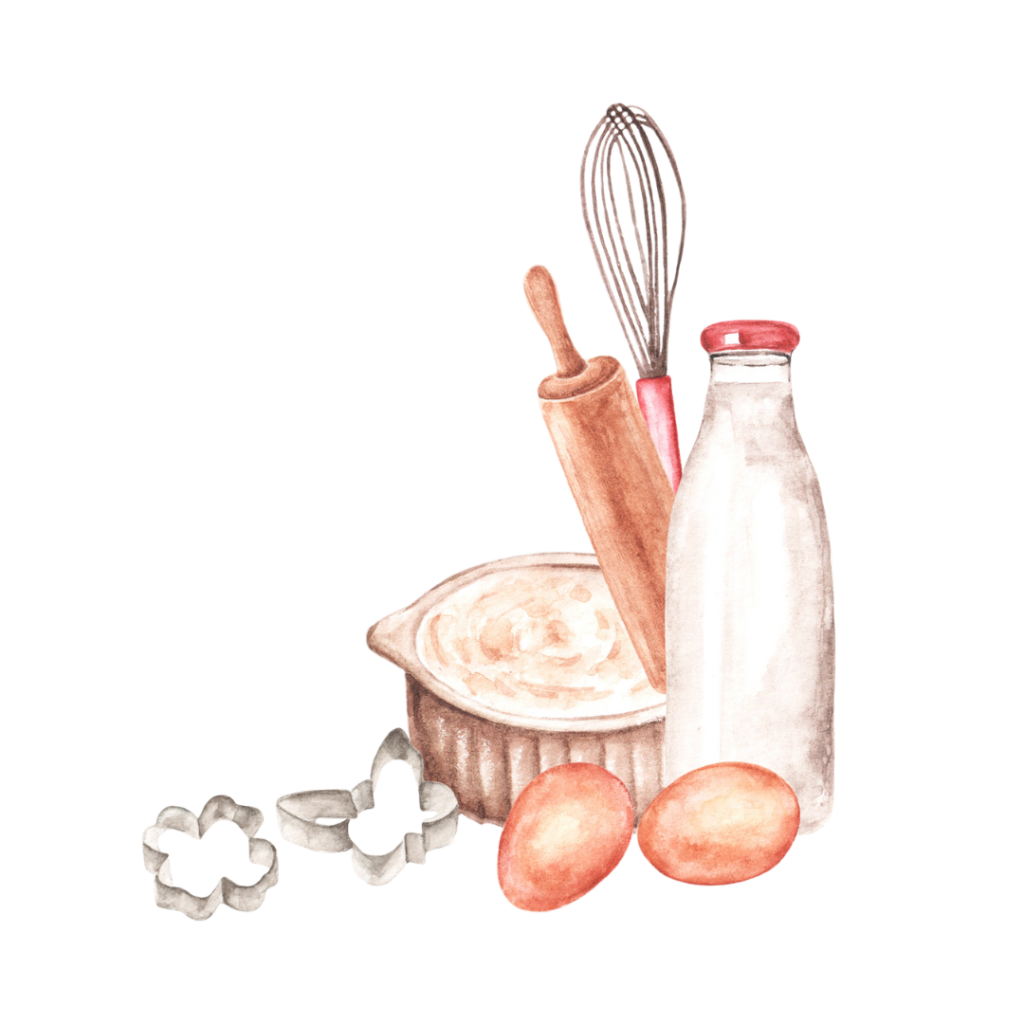 Monginis only uses the finest ingredients in its products, ensuring the goods that we send out into the market are of the utmost quality. Monginis believes in order to give the Real taste of any product, real ingredients should be used & not cheaper substitutes. Our production includes a highly-customized, automated system but does not forego the importance of the human touch, while still adhering to strict quality control measures at every stage of production, packaging, and delivery.
Combining technology and people is what ensures that our products are the best. Without our dedicated, skilled, and loyal team members, Monginis would not be where it is today.
Our Cake Shops are conveniently located in local markets and communities to ensure the easy availability of your favorite Monginis cakes, cupcakes, and more. Whether it is for a birthday, anniversary, wedding, or just an evening at home, Monginis has the perfect custom-made, personalized cake for you or your choice from our off-the-shelf customer favorites! Great quality, service, and ethics has developed Monginis into a household name with our 700+ outlets. On an average 1,40,000 customers visit our cake shop daily across the country. Our Cake Shops owners are dedicated to the absolute satisfaction of the customer. Additionally, our long shelf life packaged cakes products are available across 10,00,000 outlets nationally with a sizeable presence in Mall, Super markets and on Railway stations
Food Processing Sanitation/Hygiene
The philosophical viewpoint of the Food and Drug Administration is that they would prefer to see industries bring their plants into compliance voluntarily rather than to force compliance through FDA action.
The government rarely takes legal action against a processor without first making an inspection. The simplest examples are the finding of food products containing whole insects, very large fragments, whole rodent pellets or hairs, or in general, extraneous matter characterized by large size, indicating that the filth did not come from the raw ingredients.
We are a HACCP & ISO : 22000 certified company. We believe in ensuring the highest degree of sanitation and hygiene. We also follow Good Manufacturing practices levied by the AIB (The American Institute of Baking).
We at Monginis take a moral responsibility of upholding all the Laws levied by the FDA. We believe in using the highest quality of raw materials and ingredients in our manufactured goods. We take pride in our processes which ensure consistency and ensure safety from hazardous mishaps.
We believe in being honest and fair to all our stake holders. We strictly do not give credit nor encourage the idea of credit related transactions. Our company is a 100% interest free company. One of the very few companies in today's times which could actually claim to be 100% interest free. We do not take interest not lend on interest.
We believe in good intentions in all our practices. For we believe that good intentions will always yield good products and services. If the intent is unworthy there in an inherent flaw from the start.
Good Manufacturing Practices
1.09, Federal guidelines under the Good Manufacturing Practices (GMPs) (CFR Title 21, Parts 100-199, Sub Part 110) add a further refinement to the FD&C Act. These federal guidelines state the legal criteria under which food can be processed and are enforced as law.
The "Good Manufacturing Practices" implement the Congressional Statute; the FD&C Act. This set of guidelines outlines the types of actions that a food processor must take to manufacture food under clean conditions
We at Monginis uphold encourage and try our best to follow the Good Manufacturing practices.
Section 110.10, Personnel, states the wearing of insecure jewelry, including rings with stones, pendants, earrings, bobby pins, etc., by persons engaged in food processing is prohibited. This requirement helps protect the food from foreign material adulteration by these decorative materials. Provisions also include no eating, no tobacco use, or no drinking in production areas, as well as a prohibition against the storage of personal articles in the production areas.
Section 110.20, Plant and Grounds, states that a food processor must take proper precautions to reduce the potential for contamination of end products, raw materials, or food packaging materials with microorganisms, chemicals, filth, or extraneous material. It requires that where the possibility of product adulteration exists, procedures must be developed to eliminate this potential contamination.
Section 110.35, General Maintenance, requires that all poisonous and dangerous cleaning compounds, sanitizing agents, and pesticide chemicals shall be applied and stored so that food or food packaging material contamination is prevented.
Section 110.37, Sanitary Facilities and Control, sets forth requirements on plumbing, sewage disposal, and toilet facilities that are necessary to prevent food contamination.
Section 110.40, Equipment and Utensils, requires that food processing equipment shall be designed and constructed to preclude the adulteration of food with lubricants, fuel, metal fragments, or any other contaminants.
Section 110.80, Production and Process Control, states that all reasonable precautions shall be taken to ensure that production procedures do not contaminate food with filth, harmful chemicals, undesirable microorganisms, or any objectionable material.
The key word throughout the GMP guidelines is prevention. The-entire food safety program must be based upon the prevention of the anticipated potential for food contamination.
Chemical, microbiological, or extraneous material testing procedures shall be used to identify food contamination that may have occurred and to prevent contaminated foods from being offered for sale to the consumer.
As has been stated in the GMPs, food safety is a legal requirement, and food processors can be prosecuted for failure to comply with the FD&C Act and the corresponding GMPs.
Copyright © Monginis. All rights reserved
Designed & Developed by QPSIT