People around the world celebrate the festive occasion of Eid al-Fitr as the holy month of Ramadan comes to an end. It is a time of joy and celebration, marked by prayers, gatherings, gift-giving, and indulging in delicious cakes and pastries. Come, Let's Celebrate EID with Monginis!
Monginis, a name synonymous with high-quality cakes and pastries, has been a part of countless celebrations and special moments. In this blog post, we'll take a closer look at how Monginis is adding to the festivities of Eid with its special offerings. 
Get ready to indulge in the sweetness of Monginis' Special cakes and pastries and spread joy this Eid!
The Tradition of Eidi
Eid is a significant festival celebrated across many cultures and countries to mark the end of Ramadan. It is a time of joy and togetherness, with a unique tradition of giving and receiving Eidi – a gift of money given to children by elders as a symbol of love and blessings.
This practice reinforces the spirit of sharing and generosity, which are essential values of this festival. Eid celebrations and the giving of Eidi emphasize the importance of love, harmony, and unity in society.
The Best Eidi Gift Ideas from Monginis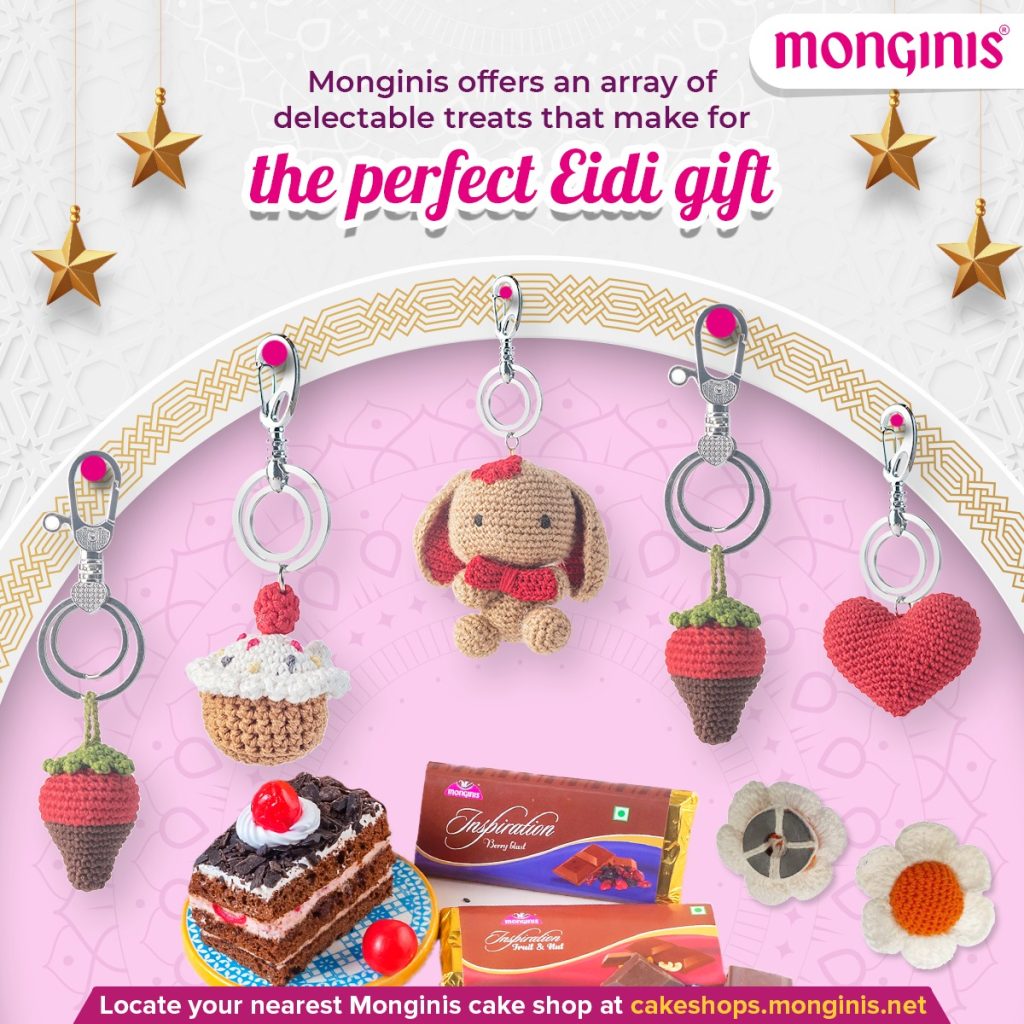 Monginis offers an array of delectable treats that make for the perfect Eidi gift. From mouth-watering cakes and pastries to Happy Threads products and chocolates, there is something for everyone. Happy Threads products are a great choice for Eidi gifts for kids as they are fun, playful, and unique.
Monginis' chocolates are also a great option for those with a sweet tooth. So this Eid spread joy with the best Eidi gift ideas from Monginis.
Monginis' Special Eid Cakes and Pastries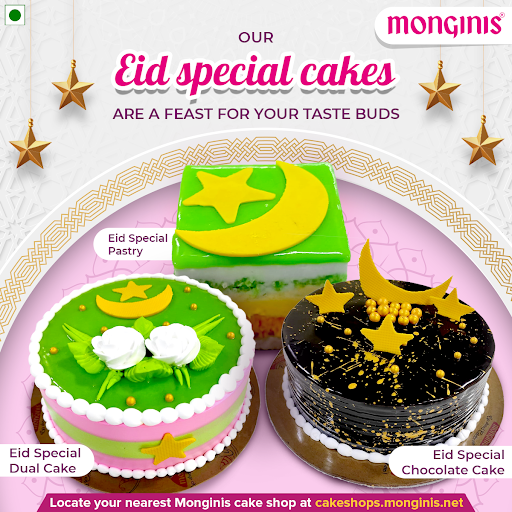 Monginis offers a tempting array of Eid cakes and pastries. Indulge in a chocolate sponge cake layered with truffle cream and chocolate sauce, decorated with an Eid-themed design and chocolate garnish. Or try a vanilla sponge cake with mango and truffle cream, coated with a dual cream and green sauce and adorned with a cream flower.
For a unique twist, Monginis has a green sponge pastry with mango and kaccha mango cream, coated in green sauce and shaped like a Chand & Sitara. These heavenly desserts are perfect for any Eid celebration in spite of bringing joy with their delicious flavors and stunning decorations.
EID Mubarak from Monginis
With Monginis, you can elevate your Eid celebrations to a whole new level of joy. Monginis' heavenly special desserts feature stunning decorations and chocolate garnish that are integral to your celebrations.
So, celebrate Eid with Monginis and experience the pure joy and happiness that every bite brings to your taste buds!