Are you looking for a way to make your special occasions even more memorable? Have you ever wished that you could eat your favorite photographs? With Edible Memories: Monginis' Picture Perfect Photo Cakes, these dreams can now become a reality.
As we move further into the digital age, our lives are increasingly documented and captured in photographs. Now, with Monginis' innovative technology, these precious memories can be turned into delectable cakes. Whether it's a birthday, anniversary, or any special occasion, a photo cake from Monginis will make for an unforgettable celebration.
Are you ready to indulge in some truly Edible Memories?
Monginis' Photo Cakes: A Visual Feast
Monginis' Photo Cakes are more than just a tasty treat – they are a visual feast that combines technology and artistry to create a truly unique experience. With the ability to print any high-quality photograph onto a cake, Monginis has taken cake decorating to the next level. These photo cakes are not only delicious but also visually stunning. Each cake is a masterpiece that tells a story and captures a moment in time.
From birthdays to weddings, these photo cakes add a personalized touch to any special occasion. The attention to detail in each cake is truly remarkable, with vibrant colors, sharp images, and intricate designs that are sure to impress. A Monginis' Photo Cake is not just a dessert, but a work of art that is meant to be savored and celebrated.
The Making of Monginis' Picture-Perfect Photo Cakes
The making of Monginis' Picture-Perfect Photo Cakes is a fascinating process that requires both technological innovation and artistic skill. To begin, a customer provides a high-quality photograph that they would like to have printed on the cake. This photograph is then processed using specialized software to ensure that it is the correct size and resolution for printing. Next, the image is printed onto a thin, edible frosting sheet using an advanced printer that uses food-safe ink.
This frosting sheet is carefully placed on top of the cake, which has been previously iced in a smooth layer of buttercream or fondant. The result is a stunningly detailed and vibrant photograph that is completely edible. Monginis' skilled decorators then add finishing touches such as intricate piping and decoration to create a truly picture-perfect cake. The result is a one-of-a-kind dessert that not only tastes great but is also a unique work of art. The making of Monginis' Picture-Perfect Photo Cakes is a testament to the company's commitment to innovation and creativity in the world of cake decorating.
Monginis' Range of Photo Cakes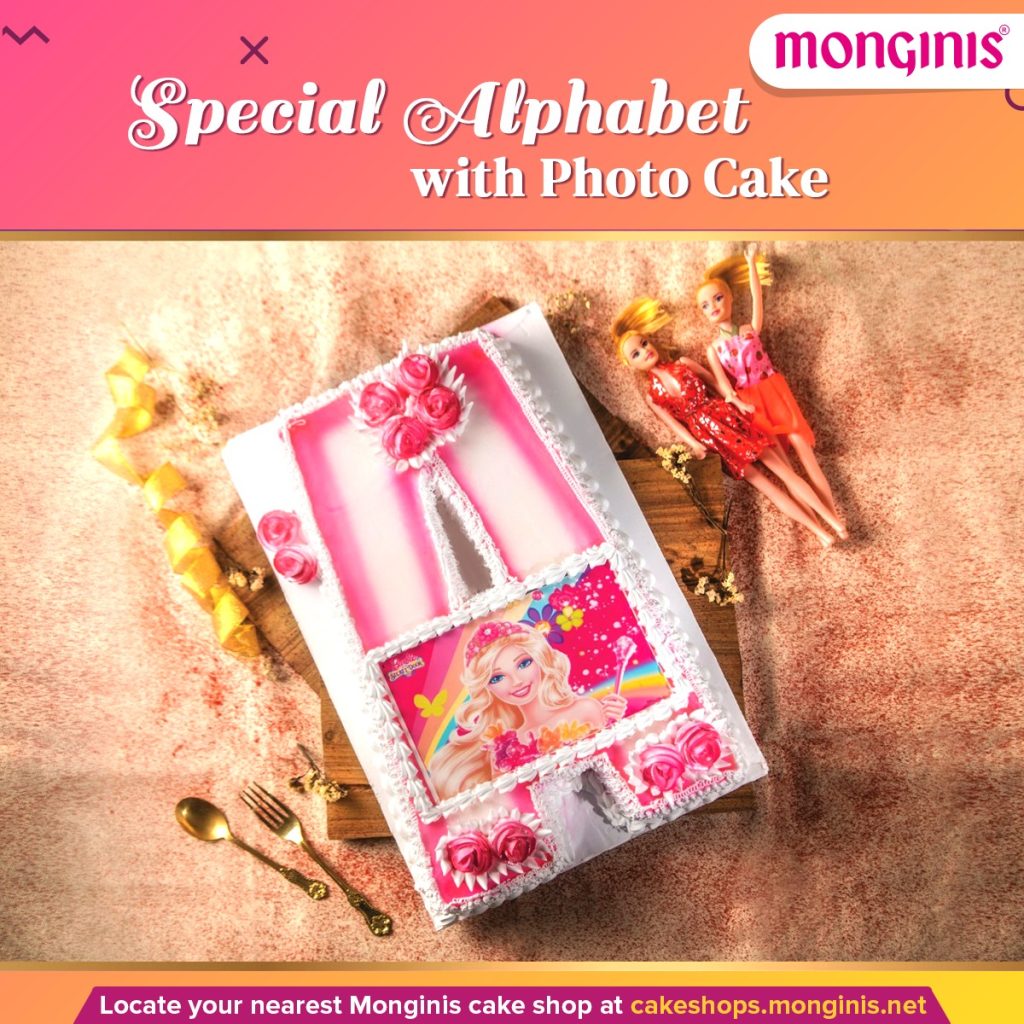 Monginis' range of Photo Cakes is a delightful assortment of edible memories that are sure to bring a smile to anyone's face. We offer a wide range of Photo Cakes to suit every taste and occasion. Children, in particular, love cartoon-themed cakes that feature their favorite characters in stunning detail. Whether it's a Spiderman or Oggy and Cockroaches cake, the intricate details and vibrant colors make each cake a true work of art. People of all ages adore Monginis' Photo Cakes, not only for their stunning visuals but also for their delicious taste. The cakes are made using the freshest ingredients, and the frosting is always perfectly creamy and delicious. 
Monginis' Photo Cakes are vast and varied, offering something for everyone. From classic family photos to personalized messages, the options are endless. Our commitment to excellence in both taste and design is evident in every cake they create. Whether you're celebrating a milestone birthday or a special anniversary, a Monginis Photo Cake is sure to make the occasion unforgettable.
Bringing it all together
In conclusion, Monginis' Picture-Perfect Photo Cakes is a visual delight that brings together innovation, creativity, and culinary expertise. These edible memories capture life's special moments and turn them into stunning works of art that not only look amazing but taste delicious too. To order a Photo Cake from Monginis, customers can visit their nearest Monginis Cake Shop.
With a wide range of designs and options to choose from, including cartoon-themed cakes for kids, personalized messages, and classic family photos, Monginis makes it easy to create a one-of-a-kind cake for any occasion. The Company's commitment to excellence and innovation ensures that every cake is of the highest quality. It is the perfect way to celebrate life's precious moments. With Monginis' Photo Cakes, customers can have their cake and eat it too. All while creating unforgettable memories that will last a lifetime.