As we celebrate Mother's Day in 2023, it's a time to reflect on the magical qualities of the women who raised us. From their unwavering love and selflessness to their ability to make everything better with a hug or kind words, mothers truly have a special kind of magic. And what better way to show our love than with Mother's Day Special Cakes from Monginis?
And as we honor our mothers on this special day, we can't help but think that Magic truly starts with "MA." Monginis is introducing unique cakes this Mother's Day, which celebrates the enchanting wonder of motherhood. This one-of-a-kind cake is sure to make your mom feel special and appreciated on this memorable occasion.
So, come and join us in experiencing the magic of this special day, and indulge in a delectable slice of Monginis' delicious Mother's Day cake.
Love U Mom Cake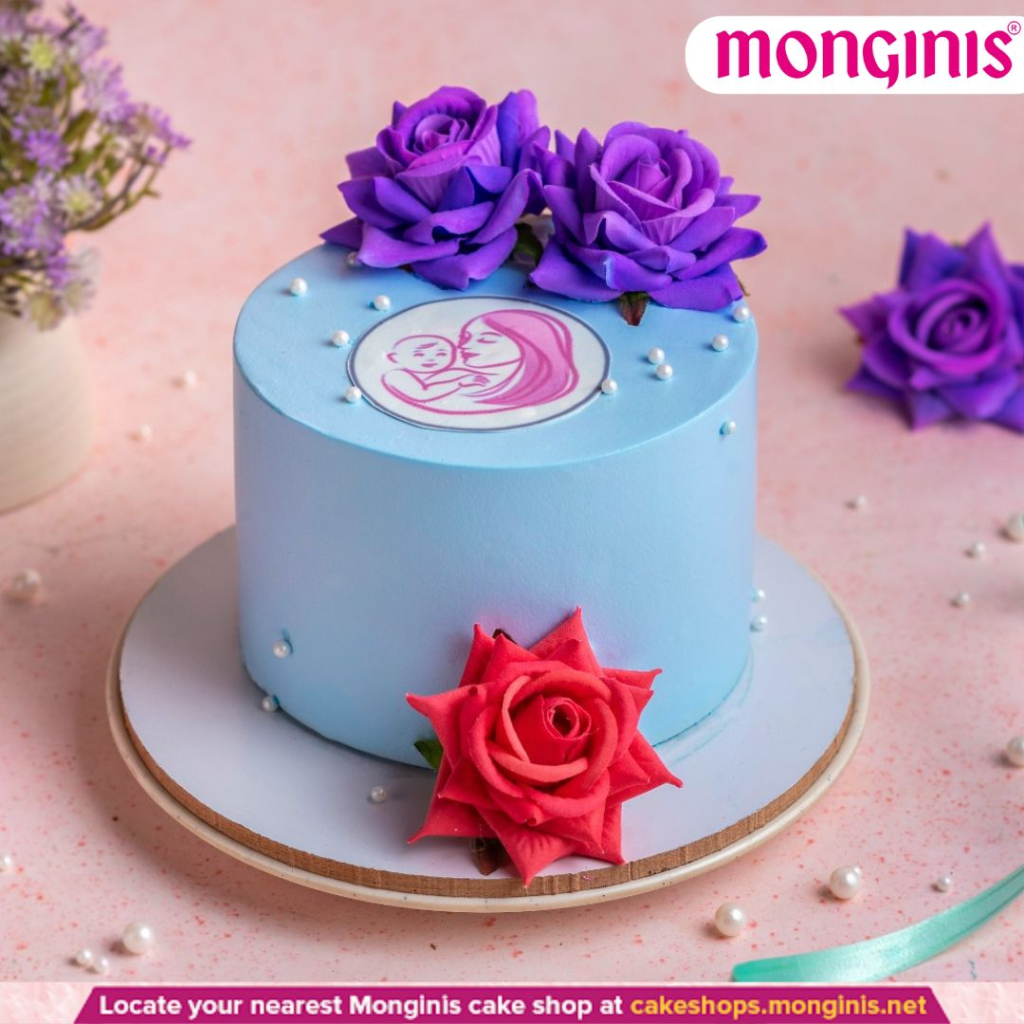 If your mom is a fan of decadent and delicious desserts, then this black sponge cake layered with truffle mousse and topped with blue cream is sure to be a hit. The assortment of beautiful roses on top adds a touch of elegance to the cake, making it perfect for any special occasion like Mother's Day. The combination of flavors and textures is truly amazing, and your mom is sure to appreciate the skill and artistry that went into crafting this exquisite dessert. Give your mom the gift of sweetness and indulge in this remarkable cake together on her special day.
Happy Mother's Day Cake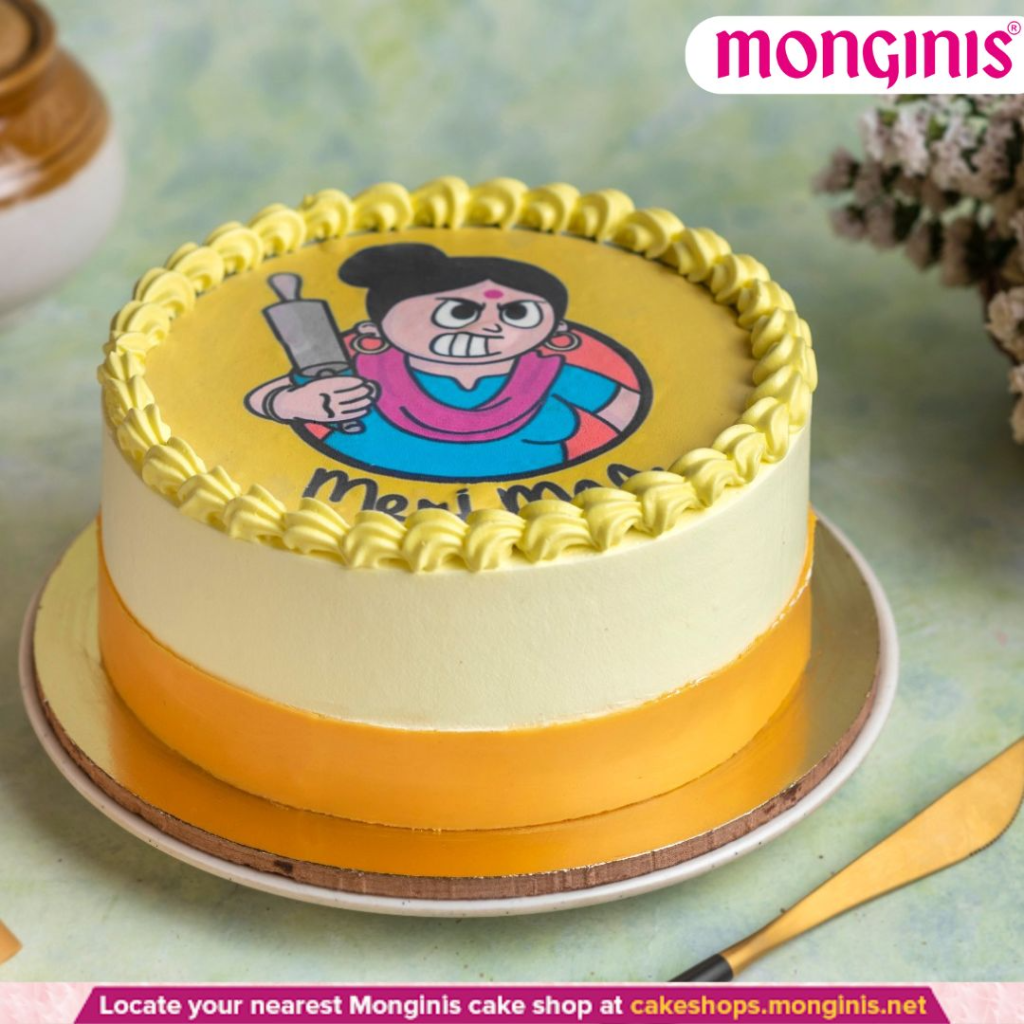 This Mother's Day, make your mom feel extra special with a magical treat from Monginis – a white sponge cake layered with creamy pineapple filling. What makes this cake truly unique is the personalized touch – the words "Meri Ma" written on top of the cake – a heartfelt message to your mother that will surely bring a smile to her face. This cake is not just a delicious treat, but also a symbol of your love and appreciation for all that your mother has done for you. So, go ahead and give your mother the gift of sweetness and show her how much she means to you with this special cake.
Read l You Can also Treat your Mom with a Special Photo Cake
Super Mom Cake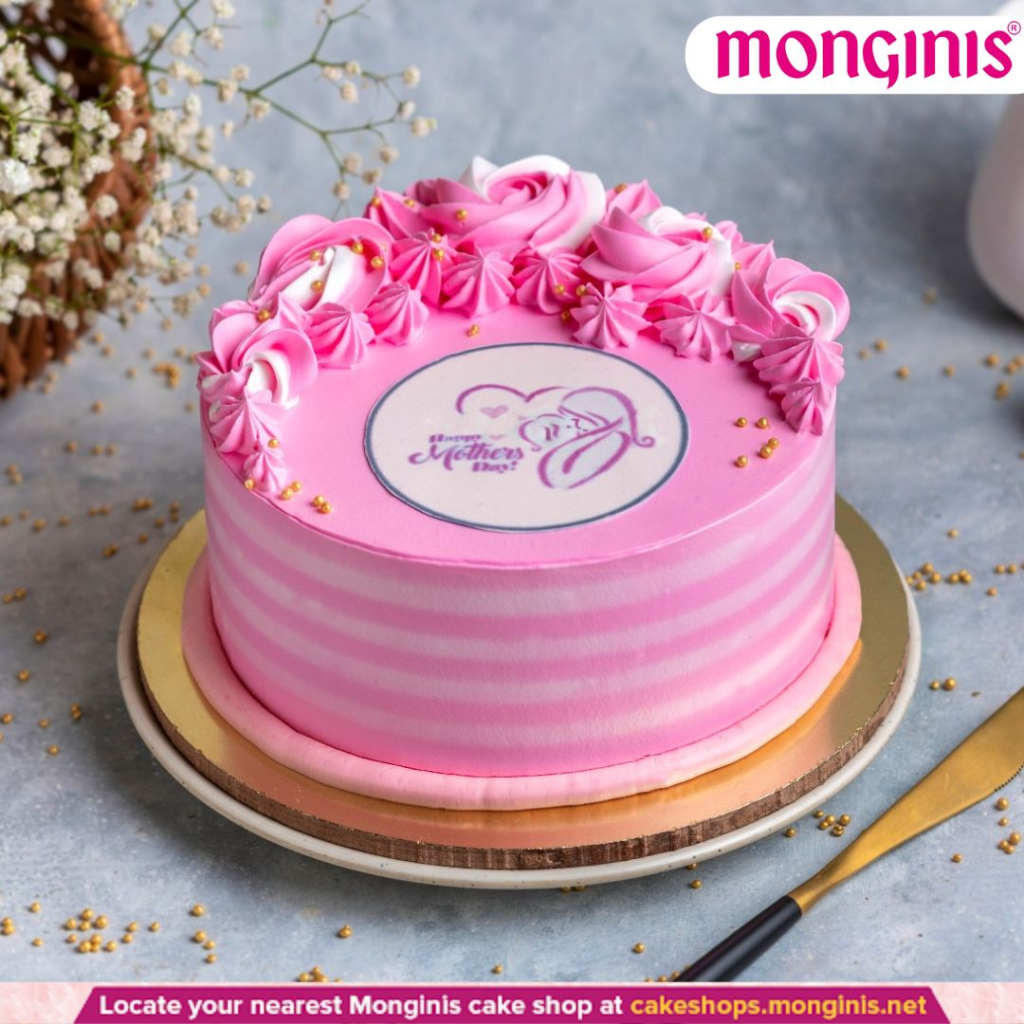 Experience a taste of heaven this Mother's Day with a truly out-of-the-world dessert from Monginis. The fluffy white sponge cake is layered with a mouthwatering strawberry cream filling that is coated in a smooth, pink topping adorned with delicate cream drops. But that's not all – the cake is crowned with a Mother's Day theme that's truly out of this world. Each bite is a perfect harmony of sweet, fruity, and creamy flavors that will make your mom feel like she's soaring among the stars. Show your mom how much she means to you with this unique and otherworldly creation that's sure to leave her feeling loved and appreciated.
Magic Starts with MA
Mark your calendars, because Mother's Day 2023 is just around the corner! This year, the special day dedicated to celebrating motherhood falls on the 14th of May, and Monginis is gearing up to make it extra special for all the moms out there. To commemorate the occasion, we are launching a range of special Mother's Day cakes that will be available for the Mother's Day occasion. And as a special treat, we are offering a complimentary Monginis Special Doughnut to anyone who walks into a Monginis Cake Shop on Mother's Day! So come on in and make this Mother's Day a truly memorable one for your mom.