Experience the Monsoon Magic with Monginis! As the raindrops dance to their rhythmic tune, it's time to indulge in the irresistible allure of delectable Monginis savories. In this edition of 2023, Monginis invites you on a culinary journey like no other, where the flavors of the monsoon season intertwine with our mouthwatering delicacies.
So, grab your umbrella and prepare yourself for a delicious adventure where the pitter-patter of drops of rain perfectly matches the incredible savories from Monginis.
Savoring the Essence of Monsoon Magic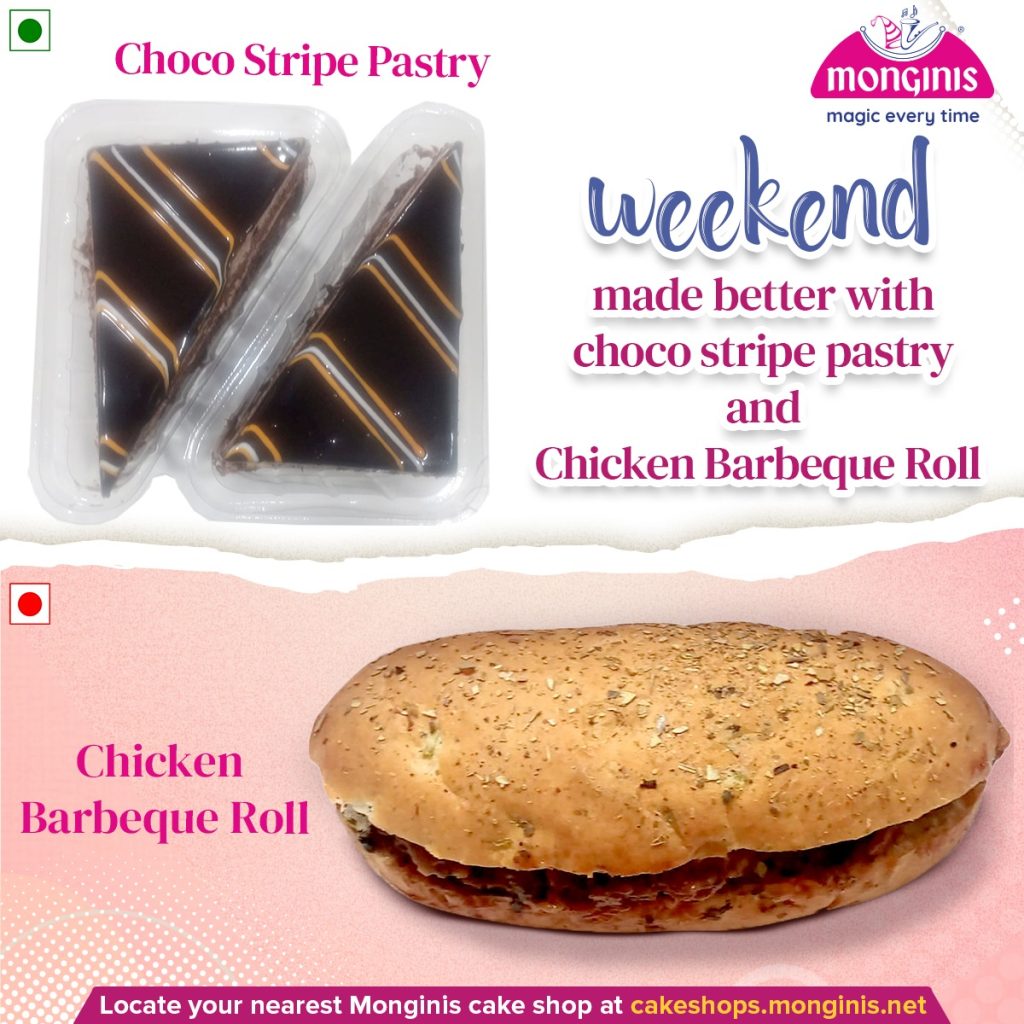 Experience the magic of the Monsoon with Monginis' tantalizing Chicken Barbeque Roll. This savory delight is the perfect accompaniment to the rainy season. Make your weekend extra special with the delightful combination of Monginis' Choco Strip Pastry. Pair this delectable pastry with the savory delight of the Chicken Barbeque Roll. The combination of sweet and savory flavors creates a harmonious balance that will tantalize your taste buds and make your weekend truly magical.
Locate your Nearest Monginis Cake Shop Now:- Cakeshops.monginis.net
Raindrops and Savoury Delights for your Home Party
Monginis' savories are the perfect accompaniment to this rainy-day gathering, adding a touch of magic to the ambiance. Bite into the crispy exterior and savor the explosion of flavors within each savory treat, as laughter and conversations fill the room. The combination of the rain's serenade and the tantalizing bites from Monginis creates an unforgettable experience, making the party at home a truly memorable occasion. Let the rains outside be the backdrop to a wonderful celebration, where Monginis' savories bring joy and deliciousness to your cozy gathering.
The Captivating Flavors of Monginis' Savouries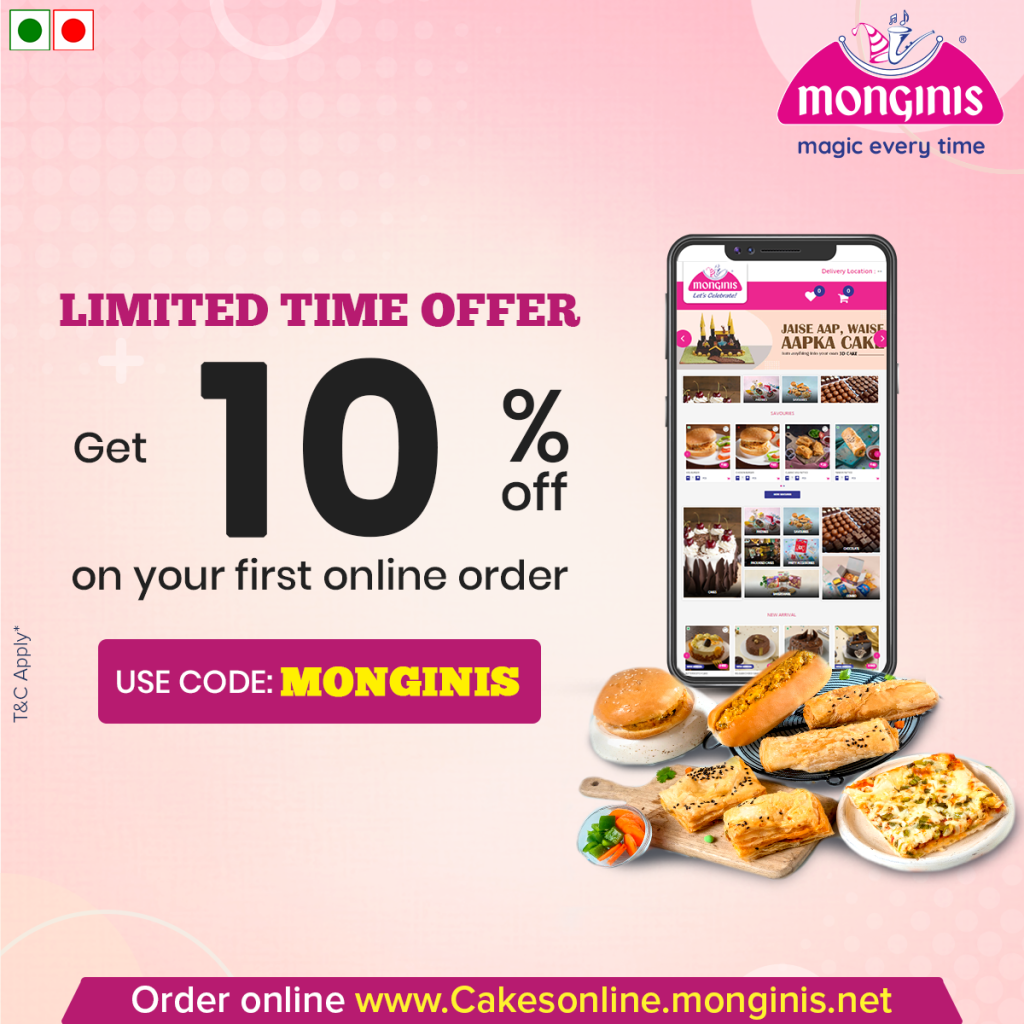 Savor the goodness of a rainy season with Monginis' delectable savories. Whether you prefer vegetarian delights or crave the flavors of chicken, Monginis has something for everyone. Indulge in the classic taste of Veg Patties and Paneer Patties, where a medley of vegetables or paneer is blended to perfection. For those seeking a twist, try the Paneer Roll, a delightful combination of paneer and flavorsome spices. Non-vegetarians can feast on the Chicken Roll, Chicken Tikka, or Chicken Patties, each packed with mouth-watering taste and succulent chicken. Let the rains be a reason to savor these irresistible treats and make your monsoon moments magical.
Order Online now at www.cakesonline.monginist.net, Get Flat 10% OFF, and Use Code: MONGINIS. T&C*
Enjoy Monsoon with Monginis
Let Monginis be your companion as you enjoy the magic of the monsoon season. Indulge in our delightful creations and savor the flavors that perfectly complement this enchanting time of year. Whether you're snuggled up at home or sharing moments with loved ones, Monginis adds an extra touch of delight to your monsoon experience. Embrace the monsoon with Monginis and let the joy and deliciousness fill your days.