Birthdays hold a special place in our hearts, and for some, they carry even more significance. It's those birthdays, the ones of our loved ones who may not remember their special day, that we cherish and strive to make truly memorable. That's why, "We invite you to join us on June 1st as we celebrate Monginis Family Day", a day dedicated to creating unforgettable memories and honoring these special birthdays.
Can you imagine the joy on your family's faces as you indulge in delicious treats while celebrating those special birthdays?
So, are you ready to immerse yourself in the warmth, love, and joy of Monginis Family Day?
Nurturing Family Connections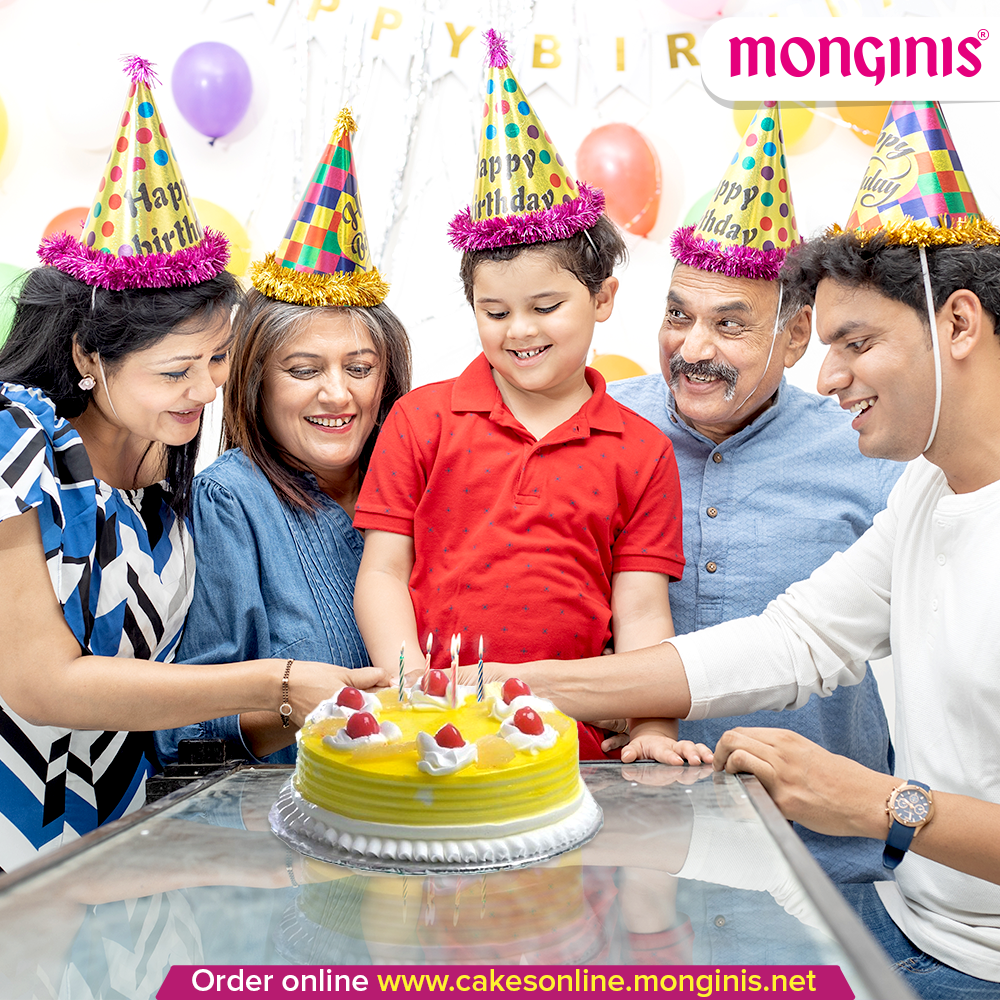 Monginis Family Day goes beyond the usual birthday celebrations. It is a heartfelt initiative designed to celebrate the essence of family and make those exceptional birthdays even more memorable. It reminds us of the importance of togetherness, love, and creating joyous moments that will be cherished forever.
Joining the Celebration
On June 1st, we invite you to be a part of Monginis Family Day. It's a day when families come together to celebrate the birthdays of those who don't remember. But whose lives are filled with immeasurable love. Whether it's a grandparent, a sibling, a parent, or a friend, this is an opportunity to honor and cherish them in a truly remarkable way.
Read More l Edible Memories: Monginis' Picture Perfect Photo Cakes
Monginis Making Birthday Memorable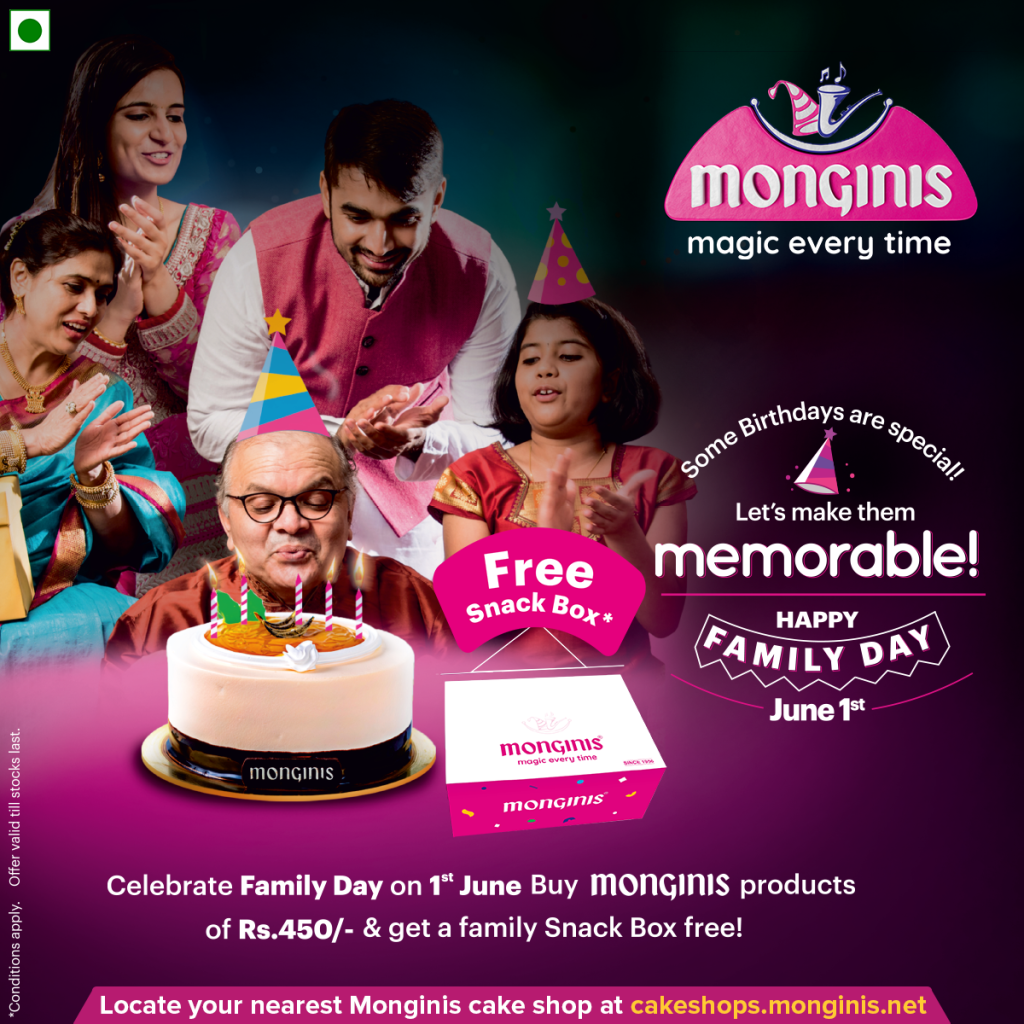 Monginis Family Day has a rich history of creating unforgettable memories. From heartwarming surprises to delightful experiences, families have come together to share laughter, love, and joy. These celebrations have left lasting impressions on the hearts of both young and old. Forming cherished memories that will be treasured for a lifetime.
Bountiful Treat Family Snack Box
To add more delight to the festivities, Monginis is offering a special delight on Monginis Family Day. When you purchase products worth Rs 450 or more from your nearest Monginis cake shop, you will receive a FREE Family Snack Box and a Flat 15% OFF on Online Orders. It's a token of appreciation from Monginis, a treat for your entire family to enjoy while celebrating special birthdays on this remarkable day.
In a Nutshell
Monginis Family Day is a celebration of love, togetherness, and the power of creating unforgettable memories. It's a chance to honor the special birthdays of those who may not remember. But whose presence and impact on our lives are cherished every day. Join us on June 1st and let's make this day a testament to the love and joy that family brings. Together, we will create magical moments that will forever be etched in our hearts.