Valentine's Day is just around the corner and here is our Valentine's Day Gift Guide only for you. It's time to start thinking about what to get your loved one to show them how much they mean to you. If you're looking for a gift that is both thoughtful and delicious, look no further than Monginis. With a wide range of cakes, pastries, chocolates, and savories, Monginis has the perfect treat for your loved ones.
Indulgent Cakes for Your Sweetheart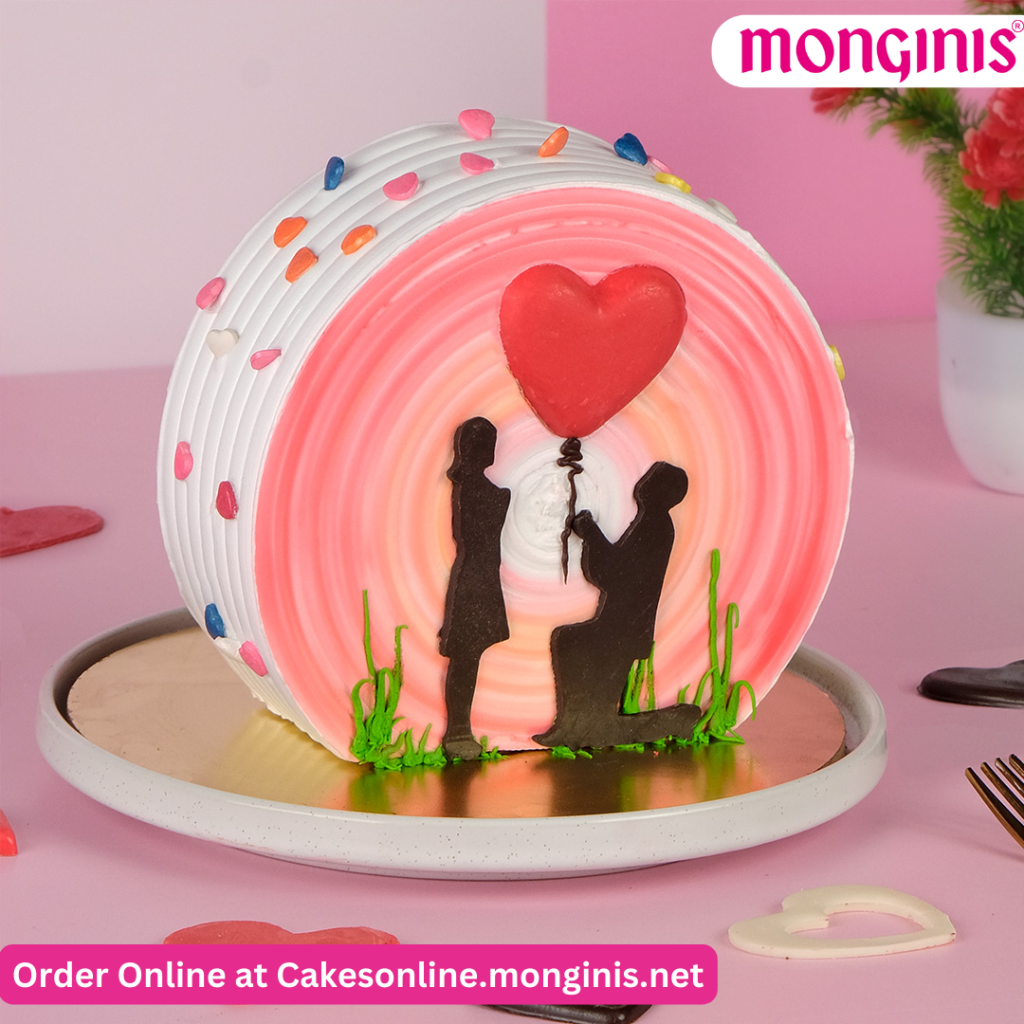 Indulge in a sweet celebration with our delectable selection of cakes made especially for your sweetheart. Each bite is a symphony of rich flavors, smooth textures, and luscious ingredients that are sure to tickle your loved one's taste buds. Celebrate love with a sweet touch this Valentine's Day, as we introduce our new range of irresistible cakes to sweeten up your special moments, our cakes are baked with love and decorated with elegance to add a touch of sophistication to your special occasion. This valentine's day, why settle for ordinary, when you can treat your sweetheart to an extraordinary dessert experience from Monginis?
Decadent Pastries
Celebrate the season of love with our irresistible selection of delectable pastries and Valentine's day Guide. From Fresh creamy pastries to Chocolate Pastries, our pastries are the perfect way to show your love and appreciation this Valentine's. Whether you're looking for a romantic breakfast treat or a sweet surprise for your sweetheart, Monginis pastries are sure to bring a smile to their face and melt their heart.
Mouth-Watering Chocolates Cakes, Bouquets, and more…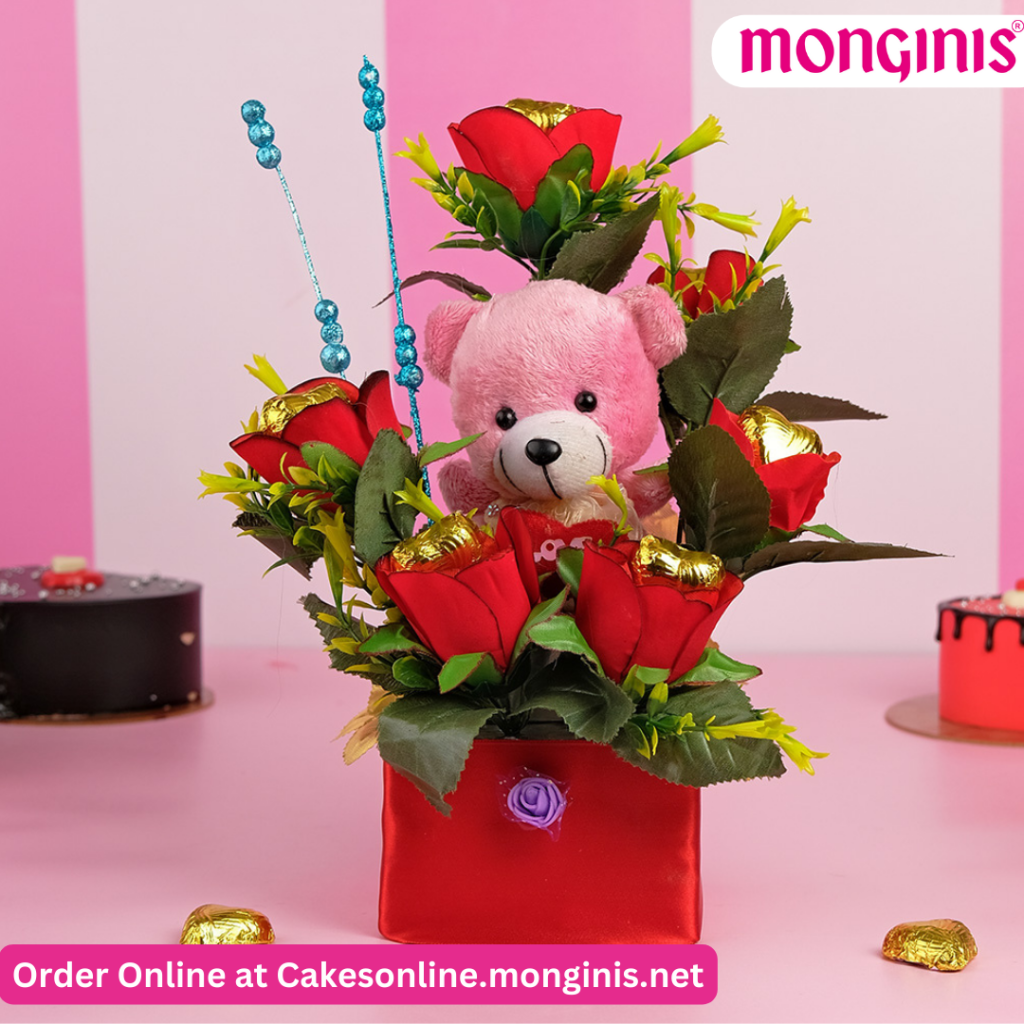 Indulge in a chocolate lover's paradise with Monginis. Each bite is a burst of rich, velvety chocolate that will make your loved one's taste buds dance with joy. From Romantic Roses Bouquets to Love Teddy Chocolate Bouquets, Monginis has everything you need to make this Valentine's Day extra special. So why wait? Treat yourself to a chocolate experience like no other and discover the magic of Monginis today!
Range of Savory Treats
Make your Valentine's Day celebration a culinary adventure with Monginis' range of savory treats. From cheesy pizzas to juicy burgers, each bite is a Symphony of robust flavors, fresh ingredients, and satisfying textures. Whether you're looking for a romantic dinner for two or a cozy night in, Monginis has everything you need to elevate your taste buds and make your loved ones' hearts skip a beat.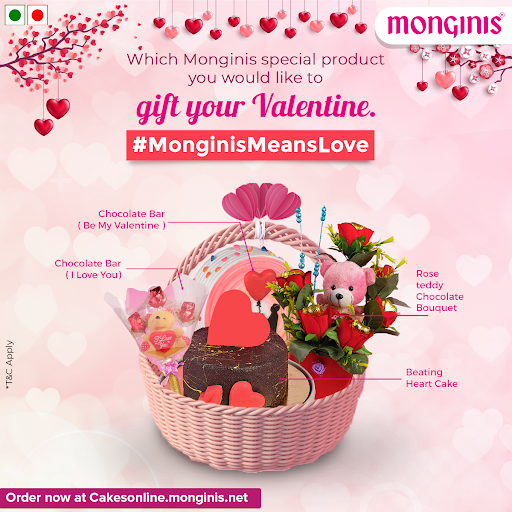 This Valentine's Day, make your loved one feel extra special with a thoughtful gift of delicious treats. With the option to order online, you can easily choose from a variety of your favorite delicacies and have them delivered straight to your doorstep. And for those last-minute surprises, same-day delivery is also available. Treat your loved one to something sweet and make this Valentine's Day truly unforgettable. Don't wait, order now and show your love and appreciation with a gift of special treats.
The Final Touch: Gift Suggestions from Monginis
Valentine's Day is a time to show love and appreciation to those closest to us. What better way to do so than with a sweet treat from Monginis? Whether it's a classic cake, a box of chocolates, or a special pastry, Monginis offers a variety of delicious options to choose from. Make this Valentine's Day extra special for your loved one with a thoughtful gift from Monginis.
"Don't miss out on this sweet opportunity to show your love and appreciation. Visit your nearest Monginis cake shop or order online with a Flat 15% off using coupon code "MONGLOVE". Hurry limited-time offer!"